Arrangr.com, the leader in Integrated Remote Scheduling, has been at the forefront of the new hybrid / remote work paradigm since the very beginning. Just this past year, tens-of-thousands have used our online meeting scheduling platform to arrange one-on-one and group business meetings – with a significant number using their integrated video conferencing tool of choice. (FYI: Arrangr allows for any video integration application)
Whether you use or plan to use our FREE online meeting scheduling tool, the Arrangr team thought it would be the right thing to share what our data shows are the top video conferencing tool preferences.
So…, the below ranking is NOT just another random web ranking,
but a REAL user preference, "best-of-the-best," via Arrangr's membership.
1) Zoom – Free / Paid
Zoom has taken off in usage since the onset of the COVID health crisis and is one of the few whose name is now also considered a verb (i.e., Zoom me). It's easy, it works, and has some great bells and whistles. Zoom is a preference leader among our tens-of-thousands of members.
2) Google Meet – Free / Paid
Google Meet (formerly Hangouts Meet) is open to anyone who has a Google Account, max invites are 100 participants with 60 minutes per meeting. If you need more than that, you can join the [Google Workspace Essential] (https://apps.google.com/intl/en/meet/pricing/) for $8/month. Our members also have a preference for Google Meet due to its simple integration with Google's Calendar. As of this printing, Google Meet plans to have a UI visual refresh and a slew of other features to launch soon.
3) Skype – Free / Paid
One of the original players for making calls over the internet, Skype, another Microsoft company, has impressively managed to evolve and stay relevant in today's video-call landscape. Skype shares most of the same features as GoogleMeet, with a few others like unique phone numbers. Skype still has a strong following in Europe and across the globe.
4) GoToMeeting– Paid
An old but goody is GoToMeeting, which Arrangr users continue to use with regularity. GTM tends to be geared for medium to larger companies looking to unify their applications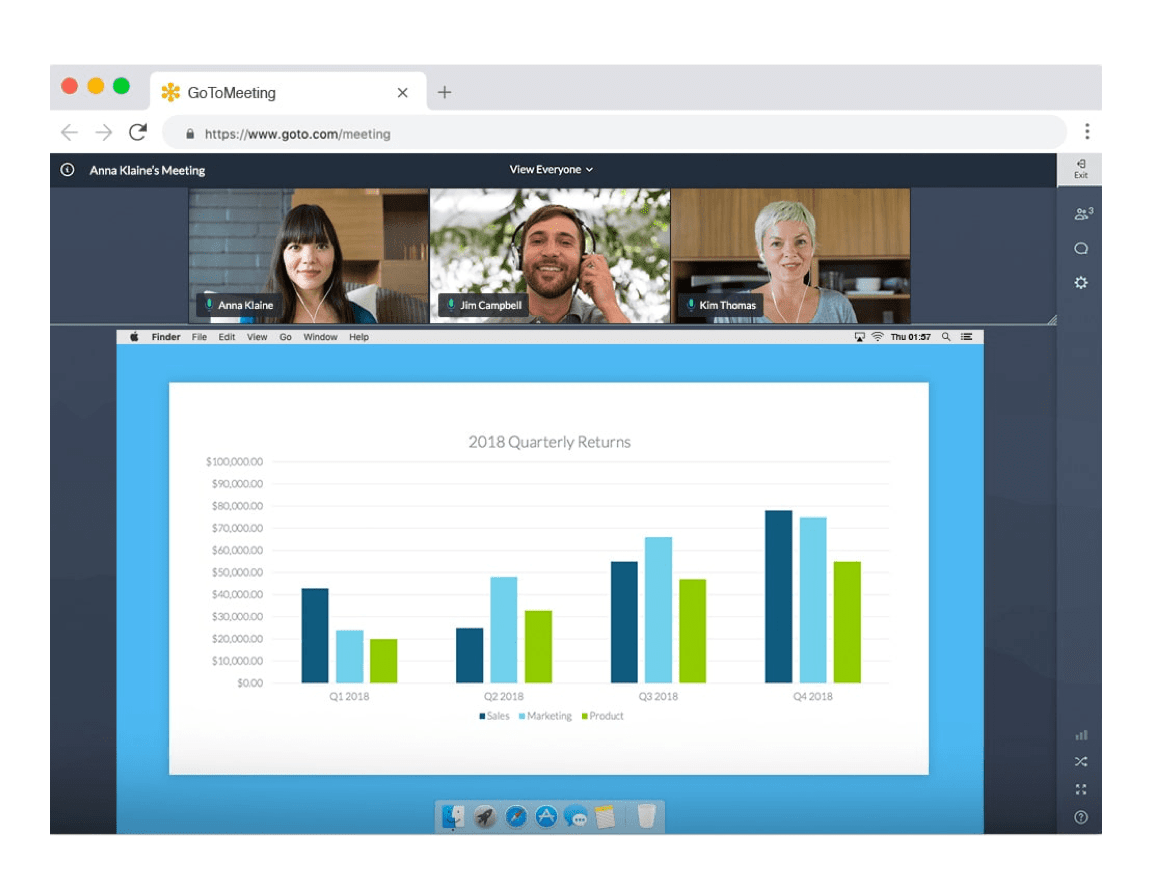 5) Webex – Free / Paid
Webex has also been around for many years and has a solid platform that has been fine-tuned over the years. Like GTM, Webex is geared to the larger organization but can also be used individually.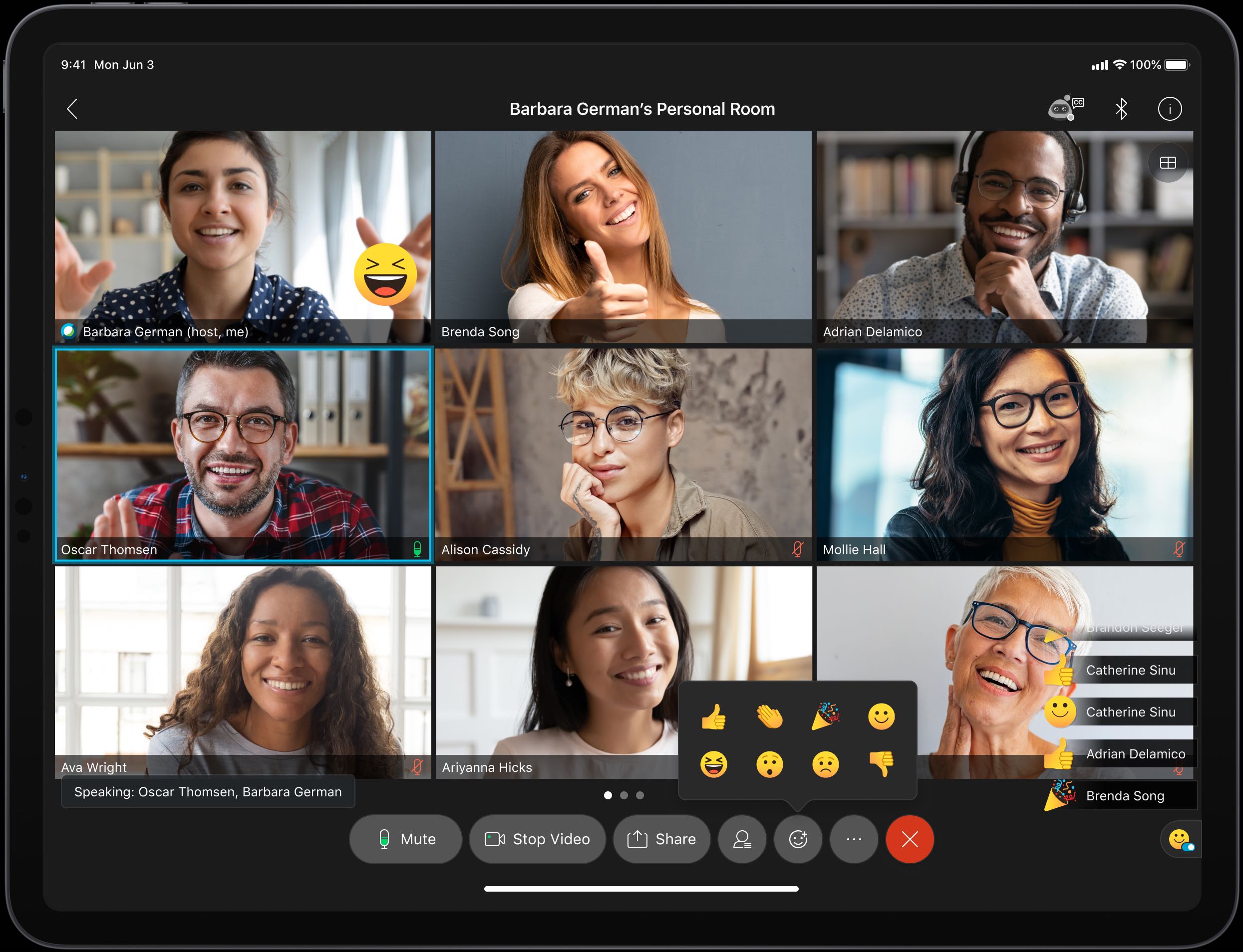 6) Around – Free
Video calls are designed for energy, ideas, and action.
Around's motto is to: "Gather in ultra-small groups, infuse fresh energy into creative sessions, and get things done in real-time with real results." If you are looking for something different and fresh, around video conferencing tool is well worth a look and try!
7) Toucan -Free
Toucan is an intuitive video conferencing software with built in breakout rooms with up to 150 people in the call at once, with 16 in each room. It can be used for multiple uses from businesses, social to even teaching.
---
The above are just seven of our most used video conferencing tools by Arrangr's membership. Many add their video link to their meeting invitations, but most have actually integrated their video conf tool of choice into Arrangr to simplify the process. Arranging and coordinating meetings can take an enormous amount of time when you consider the date, time, in-person, via a conference call, or now on a video call. Also, don't forget who is coming and then send them reminders and adding them to a calendar. Arrangr was explicitly designed to handle all these tasks, using a best-of-breed model, to get you back to work and on task as soon as possible. This mission takes on greater importance as the new remote /hybrid workplace takes hold.
Become a member today for free at https:arrangr.com